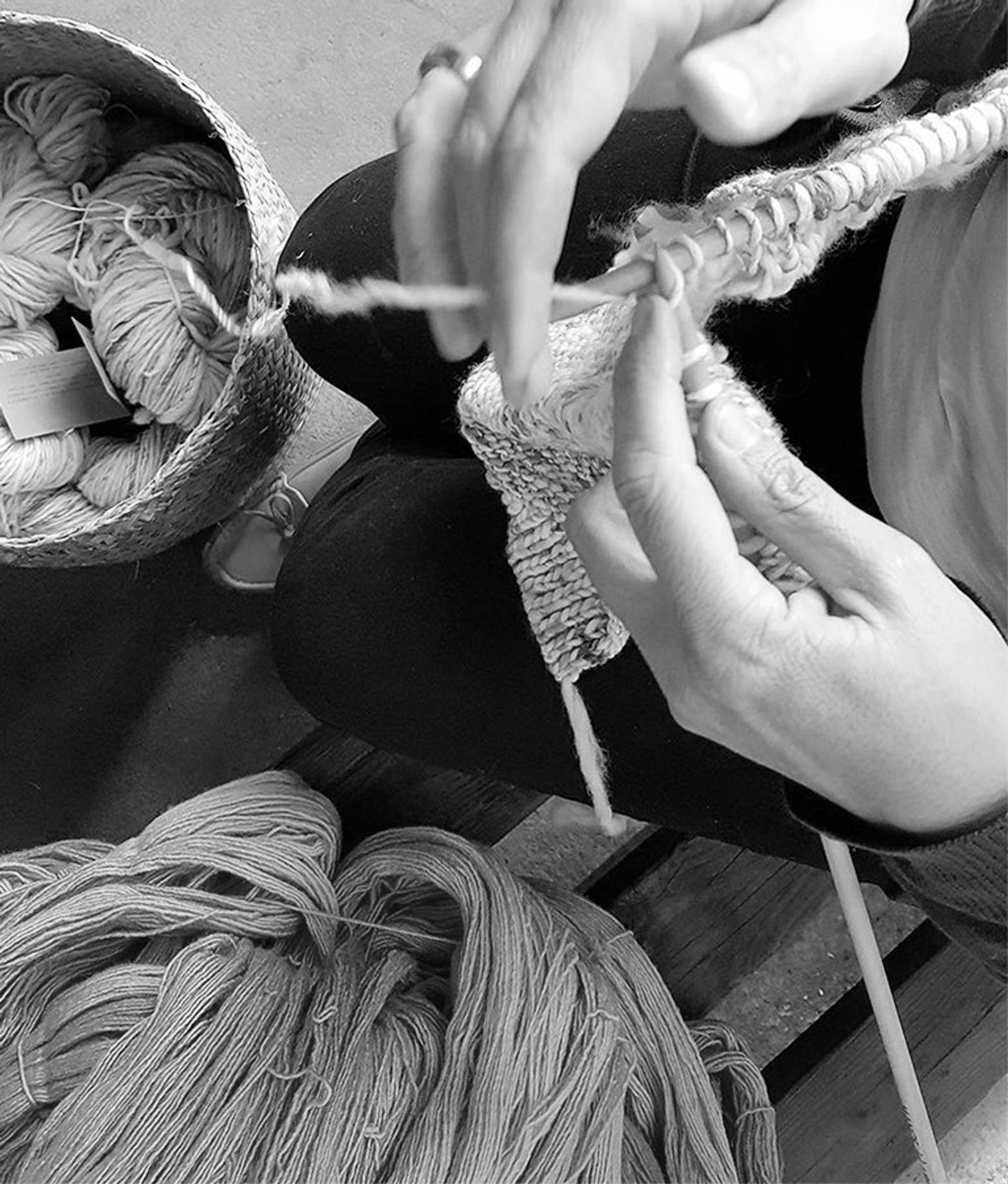 Manos is a non-profit organization established by female artisans from rural Uruguay. They are organized into 12 cooperatives with workshops located in small villages. The collective was founded to improve the quality of life of Uruguay's rural women, empowering them to use skills inherited from their mothers and grandmothers, and the raw material that they had at hand: wool.
Providing Uruguay's rural women with jobs, means not just an income, but a financial independence that provides stability and freedom of choice. It also enables the women to celebrate their roots and traditions while staying close to their community and families.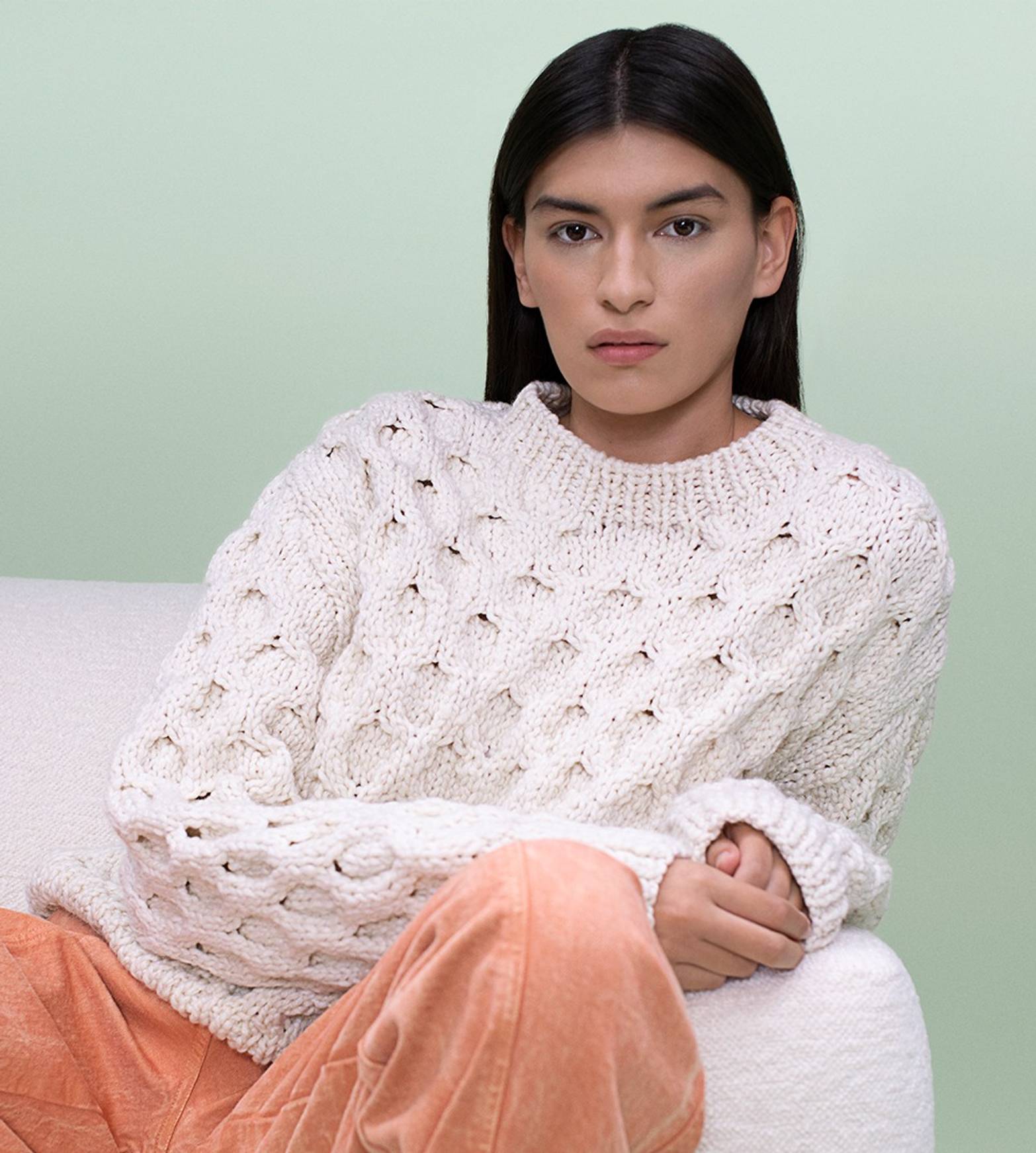 Discover our capsule collection in collaboration with Manos and try on the Nel sweater, a fisherman-style knit in chunky wool-linen, or the Libby poncho, a new take on outerwear with an oversized midi-length silhouette and an asymmetrical hem.
The Cameron beanie and the Izzy scarf, both in a creamy shade of ivory, are a stunning and unique power duo for fighting cooler temperatures.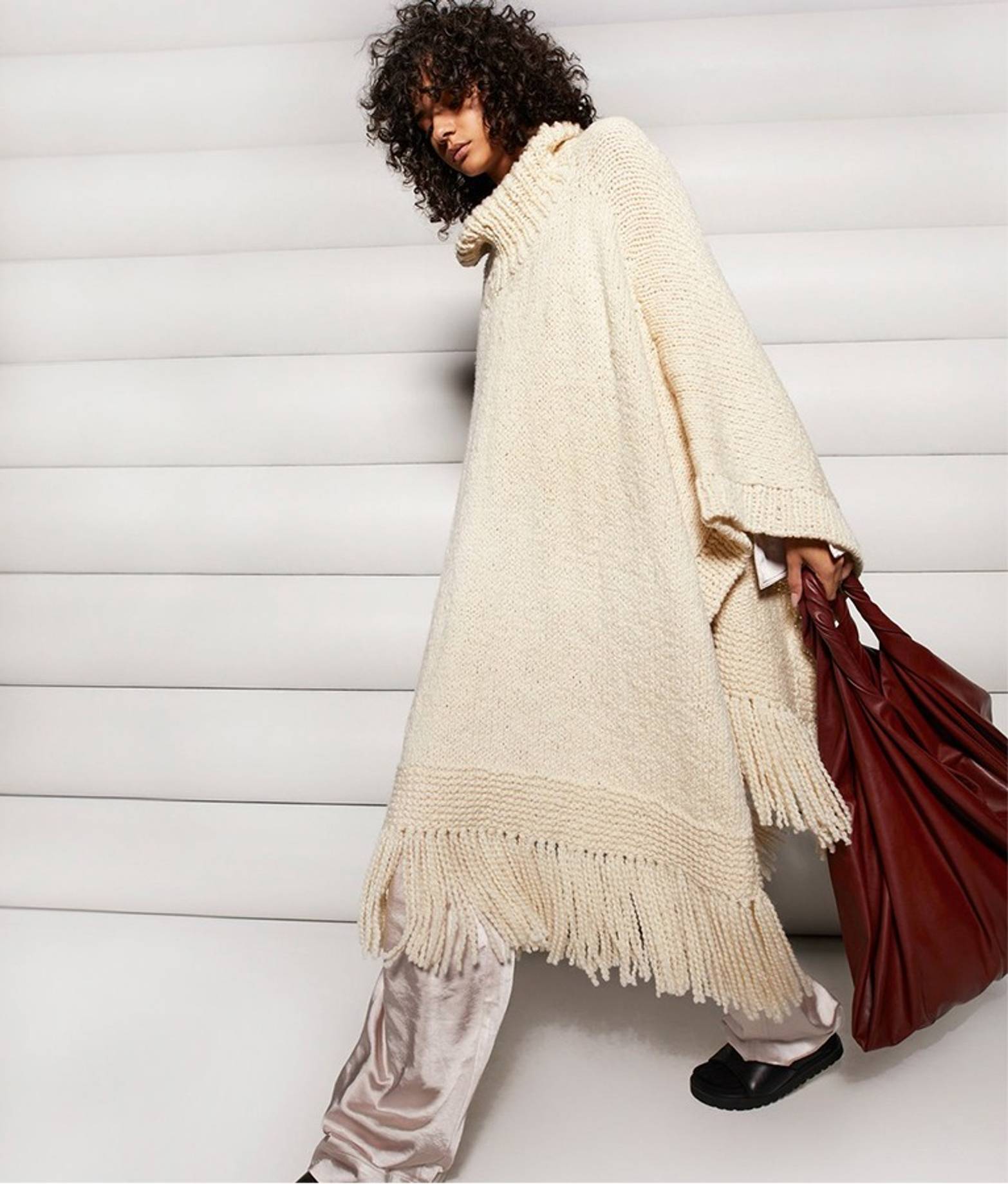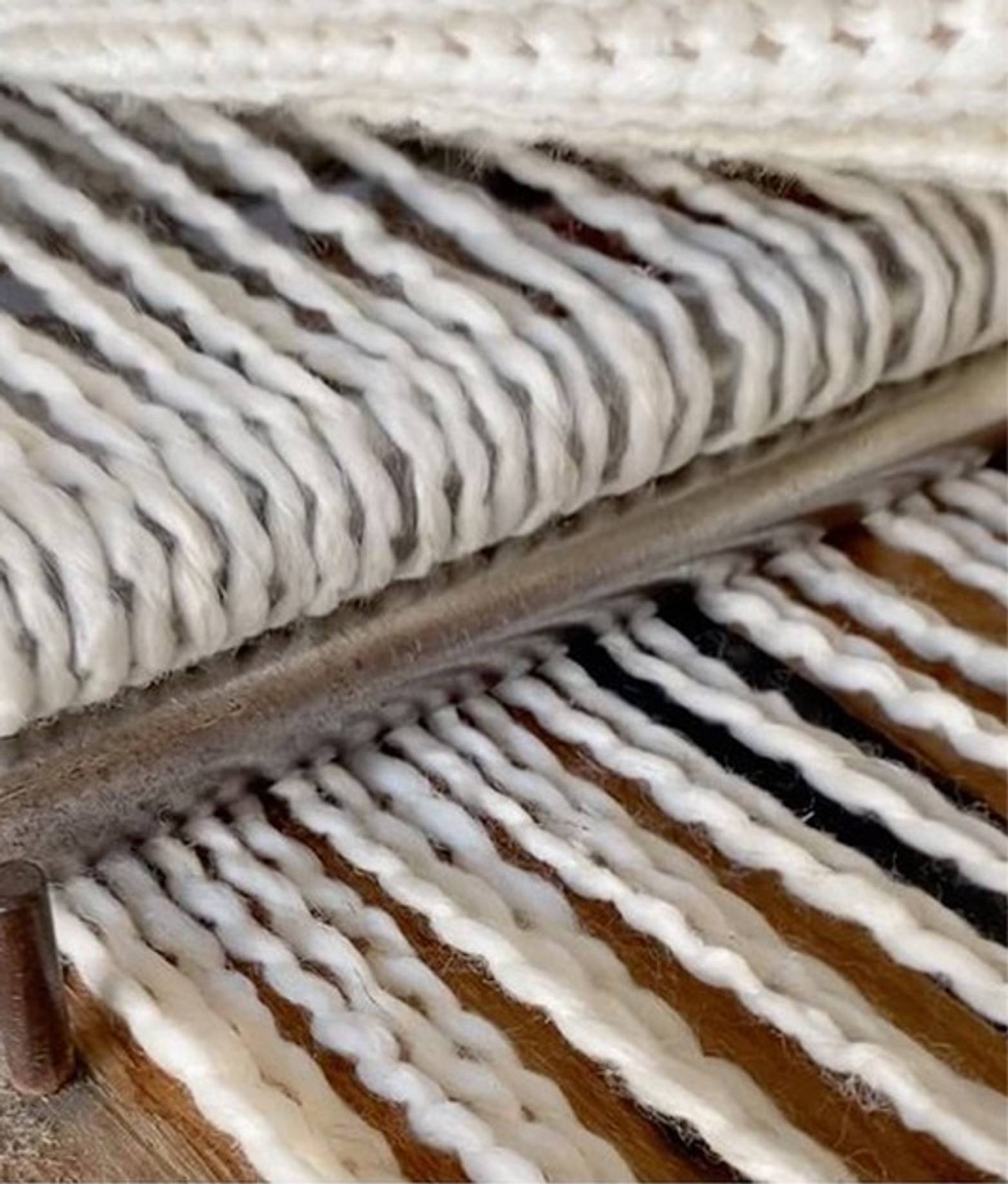 With a small-scale supply chain that uses little water and, upcycling of surplus yarn, Manos' process is one of the most sustainable ways of producing wool goods. Every garment holds a tag with the artisan signature and the name of the village where it is produced.
This helps to remind us that behind each poncho, sweater or scarf, there is a woman and, a story that we are happy and proud to support.