What inspired you to create The Sort and did the concept change from your initial idea?
I was reacting to my discontent with many aspects of Instagram. I wanted a space to share things I liked at a slower pace. I thought it would be helpful and interesting to my followers to curate considered edits. Lately the pace has been so slow, I haven't posted a Sort for 6 months. Now I use The Sort as a destination for shoppable links to the items I've worn and published on Instagram.

Can you share how you found the courage to put yourself out there publicly?
As an introvert with a rich inner world, social media was the ideal way to share the things of value I felt I had to offer. Mostly what I felt I had to offer was giving women outfit inspiration, styling ideas, occasional tutorials, product recommendations and my silly sense of humor from time to time. I could share as much or as little as I wanted to in this way.
Can you share how styling fuels your personal expression?
My personal expression is fueled by styling in the way it can affirm the energy I intend to reap and sow. Kindness, dignity, reason, balance, conscientiousness, joy. That probably sounds like absolute gobbledygook to a person who is fortunate enough to be okay with throwing on jeans and a t-shirt without a second thought every day. I just have this calling to put outfits together the way some people have a need to sing, perform, surf, or paint.

Is there a person or brand that has been exceptionally special for you to style and work with?
The ones who have said, "I trust you." Those are my 3 favorite words to hear from the people I work with. But I also love working with people who encourage me to push forward to advance out of a comfortable rut. Also shout out to my agency, Audience. Jessica Thompson saw my potential and took a chance on me when every other rep turned up their noses.
Has there been a significant moment of your past that has informed where you are today?
Oh goodness I can think of so many moments and then I immediately think of the moment that led me to that moment and so on. I've mostly been the fool saying yes to as many things as I could that came my way. However, there was a turning point a few years ago when I started saying no and drawing healthy boundaries. I stopped pursuing entrée into a world that didn't want me and that I wasn't cut out for. I'm not sure exactly which magazine editorial it was that was particularly abusive, exploitative, and pointless, but there did come a moment when I just hit a wall with that carrot I was chasing. I thought, to what end? What is the tradeoff if I get that career validation, the glamorous life of traveling for jobs, the brand alignments that I thought would legitimize me? I wouldn't have wanted that anyway. That's when I made a pivot into what I'm doing now. E-comm jobs, influencer content creation, working with cool brands in Los Angeles, and working with my husband Eddie on his videos brings me the most happiness. Being valued and treated well by clients, being able to help and inspire women in my own little way, working with the love of my life, being compensated fairly, and occasional bouts of creative freedom. I can confidently say that this is the life for me.

When do you feel most yourself?
During a belly laugh.

Are there any upcoming personal or work projects you are working on and excited to share?
So many! Not sure when this will be published, but I have 2 videos I directed for my husband Eddie Chacon coming out in the next few weeks. Also, I styled Grece Ghanem recently and she is an absolute treasure! So inspiring.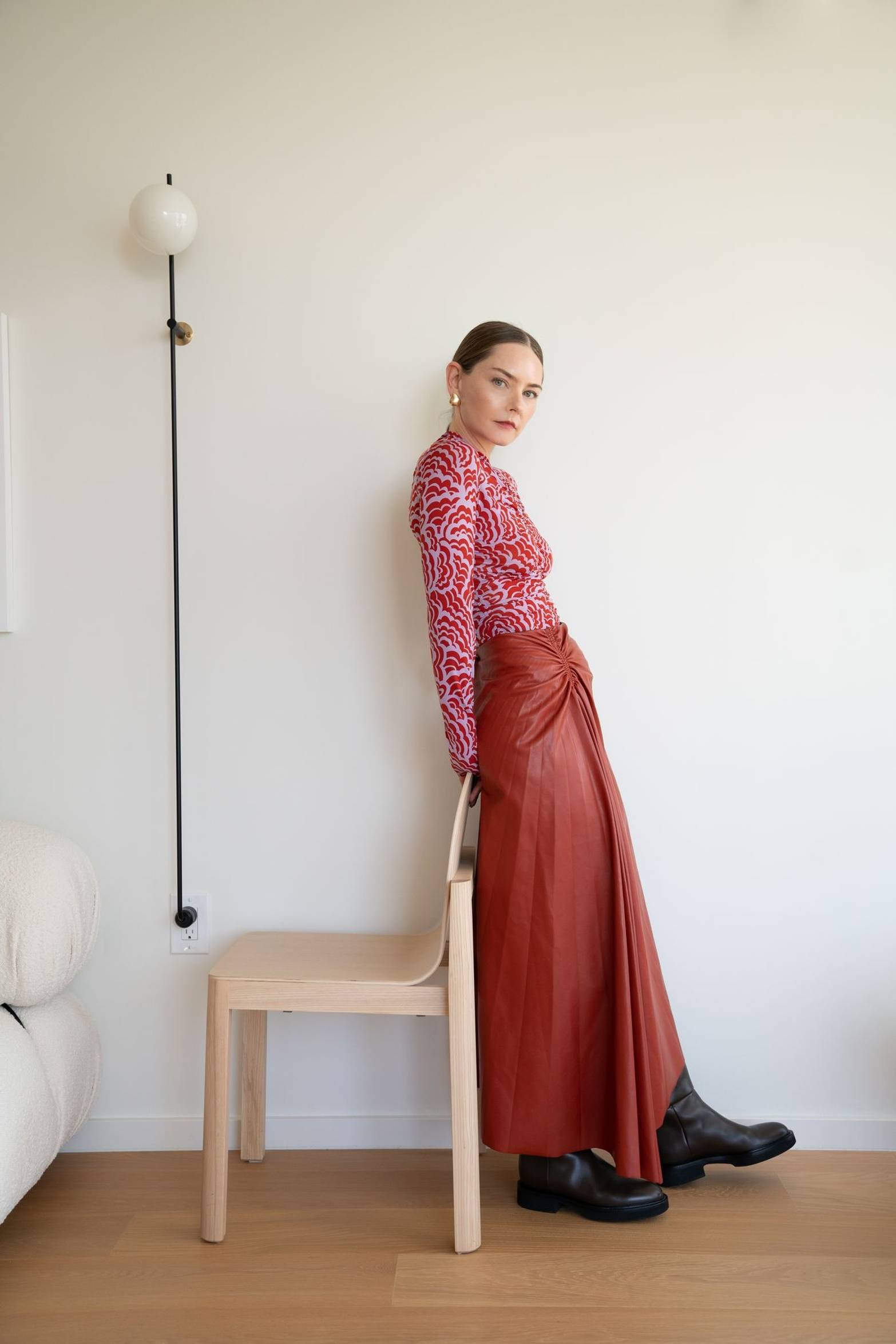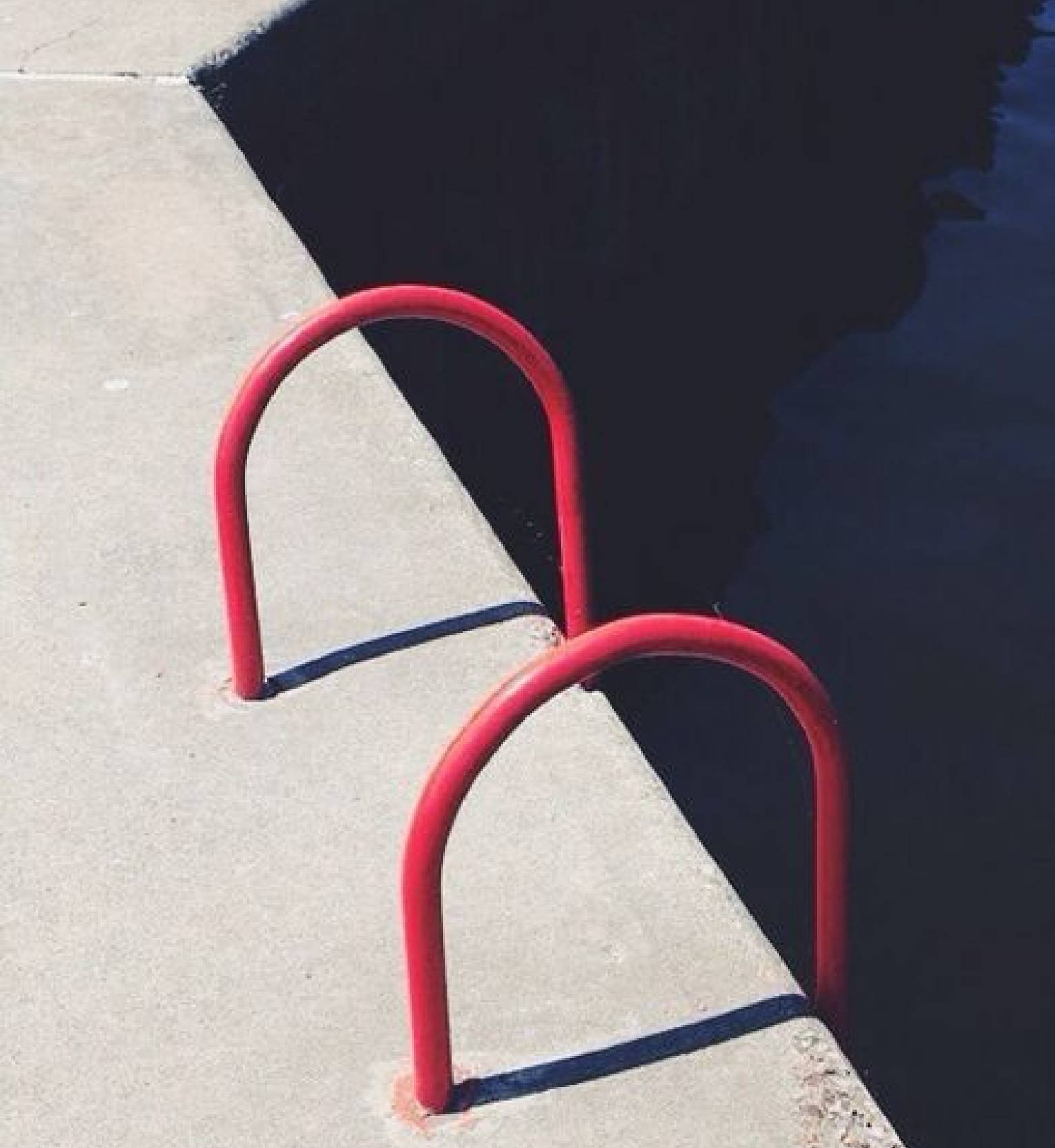 If you could share one piece of advice, what would it be?
Read The Four Agreements and implement that wisdom into your life as swiftly as you can, or as slowly as you need to.

Where is the most inspiring place you have traveled?
I like the Balearic Islands. I just want to drop out of the rat race and go live on an island in rhythm with nature and have no online presence, a limited amount of bougee options, and be completely content.
Where do you find inspiration across art, fashion & lifestyle?
Iconoclasts and heretics now. I love people who go against the grain in an intelligent, caring, and thoughtful way. We need them.

What / who influences your personal style?
As a 5'4''and 47-year-old former schoolteacher, I prefer to get influenced by stylish people of various body types, ages, backgrounds, and income levels.

What makes you feel confident?
I feel confident when that voice inside my head telling me I'm not enough good turns off.

What was the latest inspiring thing you read, saw, experienced, or heard?
I do this thing every few years where I compare myself to others and will sometimes check to see what certain celebrities were doing at my age. I just want a way to gauge how I'm holding up. Don't judge kids, you'll understand someday. So, I'll be like, "What were Michelle Pfeiffer/Susan Sarandon/Tilda Swinton/Juliette Binoche/Isabelle Hupper etc. doing when they were pushing 50?" Apparently, it's the age when the film industry decides it's time for them to make their cougar movie. So, I watched a bunch of May/December themed films with an older woman and younger man. Although Hollywood had to make a cautionary tale out of many of those stories, I did find reassurance that women can still be viral and adventurous at an older age. Despite what the voice inside my head tells me sometimes, it's not necessary to become meek and chaste and invisible once I reach a certain number of years. There were some sick wardrobe moments in those films as well.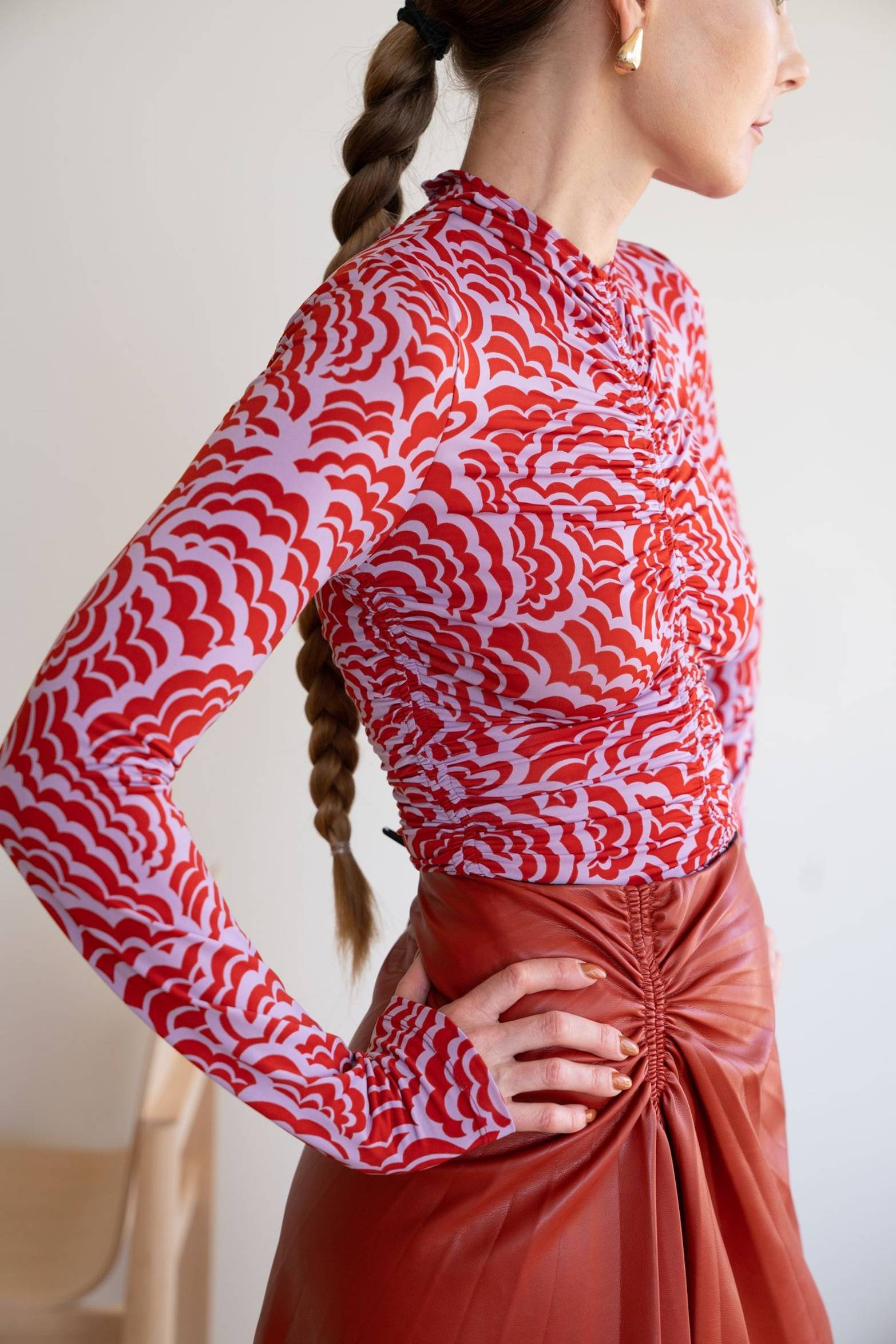 How do you find balance amongst your creative projects?
I must stay on a regular schedule as much as possible. If I maintain good sleep hygiene, an hour of exercise 4-7 times a week, eat 3 meals a day and keep my house tidy, I can stay balanced.

If you could each give your younger self any advice based on everything you know now, what would it be?
Read more books.

Which A.L.C. piece do you think should be in every woman's closet?
If you're a crop top person, I think you need the Belle Cropped Knit. You can pair it with so many things like an A-line skirt, trousers, or jeans. If you're not a crop top person, the Devin Sweater is a great staple. It's a super soft turtleneck with a nice, flared sleeve detail which makes it extra special.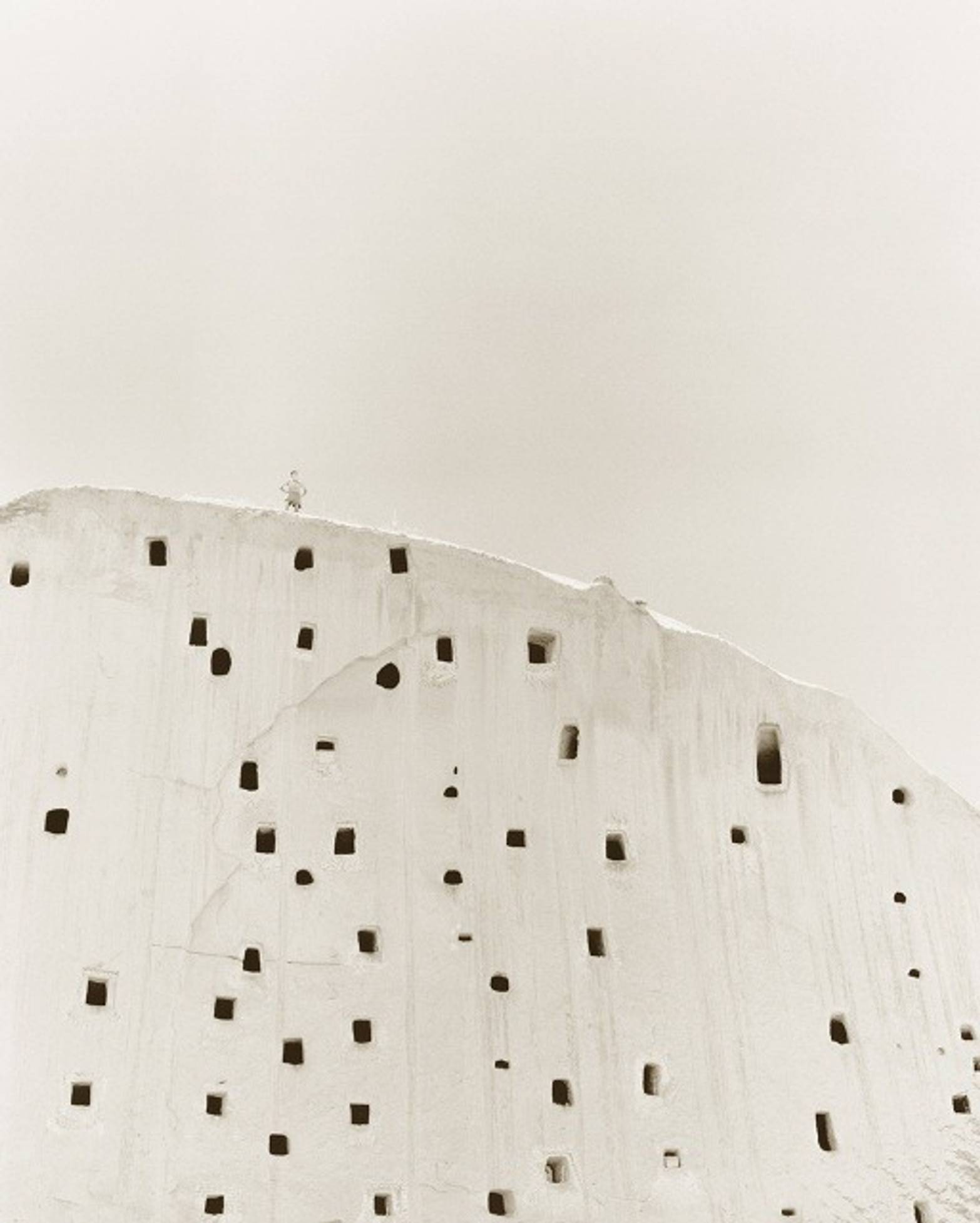 What inspires you the most about A.L.C. and our mission?
I like how A.L.C. designs quality pieces for women who really want to make an entrance. A.L.C. clothing can make you feel confident, polished and well put together.

What do you feel the fashion industry is doing particularly well right now?
Something the fashion industry is doing particularly well right now is including people of diverse races, gender identities, ages, and sizes in their campaigns. Other than that, not much. Sadly, I think much of the industry is still overproducing, using toxic fabrics, and exploiting workers. Hopefully that will change.