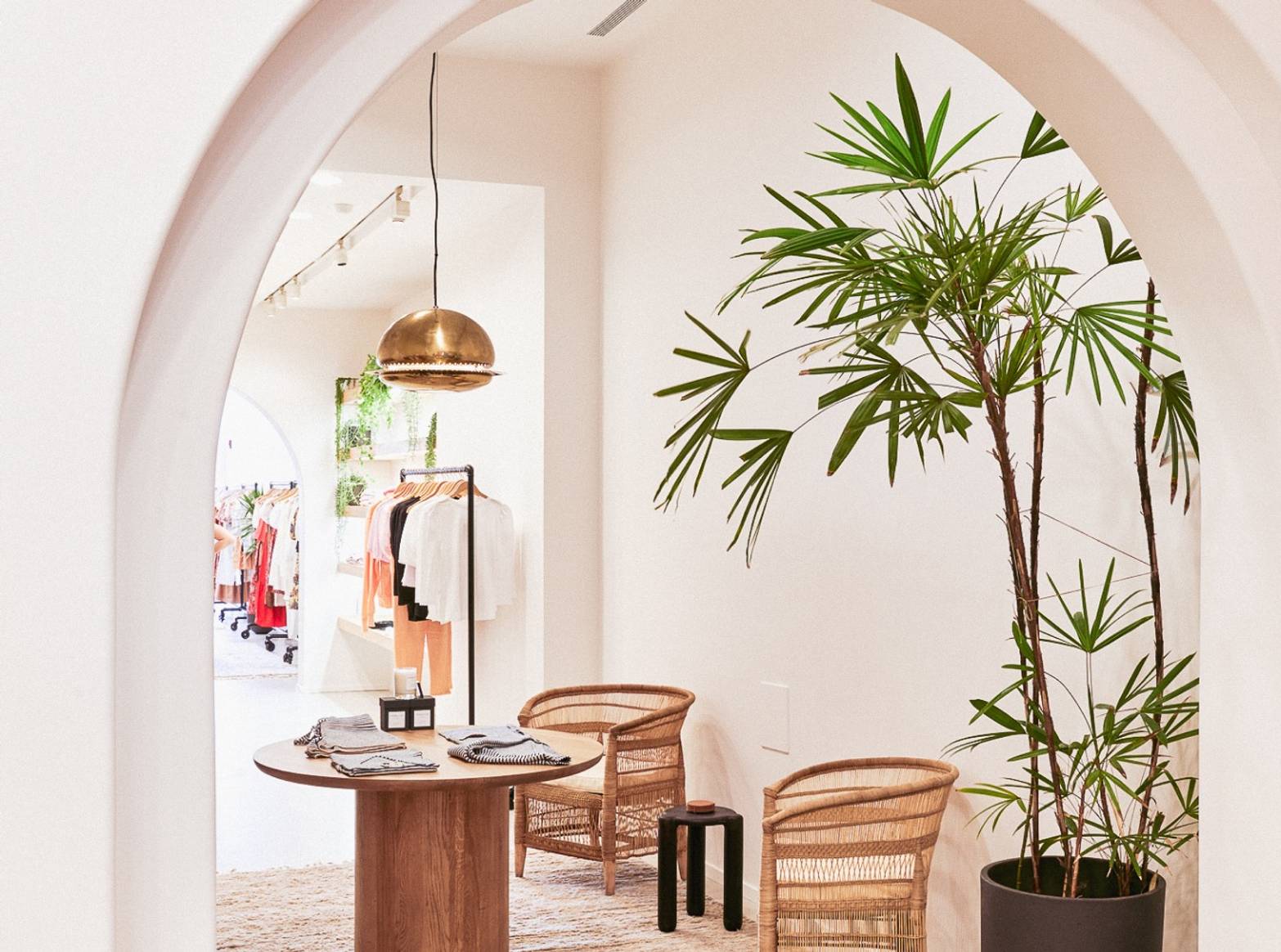 Designed by Andrea Lieberman, each location feels like an extension of her personal home. From sculptural archways to plush furniture, the inviting spaces embody the same ease and polish clients know to expect from A.L.C. collections. Each destination also offers customizable styling services—from in-person to in-home assistance—by a dedicated chief styling manager.
Palisades Store
Located at the heart of Palisades Village, the Los Angeles destination is a light-filled space with an open floor plan.

Monday - Saturday: 11am - 7pm
Sunday: 11am - 6pm
424-644-6546
See store page
Soho Store
Found in the center of Soho's shopping district, the downtown location features multiple spaces and jewel-box fitting rooms. 
Monday - Saturday: 11am - 7pm
Sunday: 12pm - 6pm

Bridal by Appointment
Saturday: 10am-11am & 6pm-7pm
Sunday: 11am-12pm & 5pm-6pm
347-396-3934
See store page
East hampton Store
Nestled in the central shopping area of East Hampton, this multi-room space exudes a casual, beach vibe.
Sunday: 11am - 5pm
Monday - Thursday: 10am - 5pm
Friday & Saturday: 10am - 6pm

631-771-1282
See store page
Upper East Side Store
Located in the Upper East Side's bustling shopping district, this bright store houses everything from A.L.C. signatures to exclusive merchandise.
Monday - Saturday: 11am - 6pm
Sunday: 12pm - 5pm
212-951-1940
See store page
Miami Store
Our Miami flagship is located in the iconic Design District. Each piece is crafted with luxury precision and balances a confident attitude while celebrating individual style.
Monday - Saturday: 11am - 8pm
Sunday: 12pm - 6pm
(917) 398-2820
See store page